New resorts in VIETNAM
1/19/2021 7:09:37 AM
Flamingo Cat Ba Beach Resort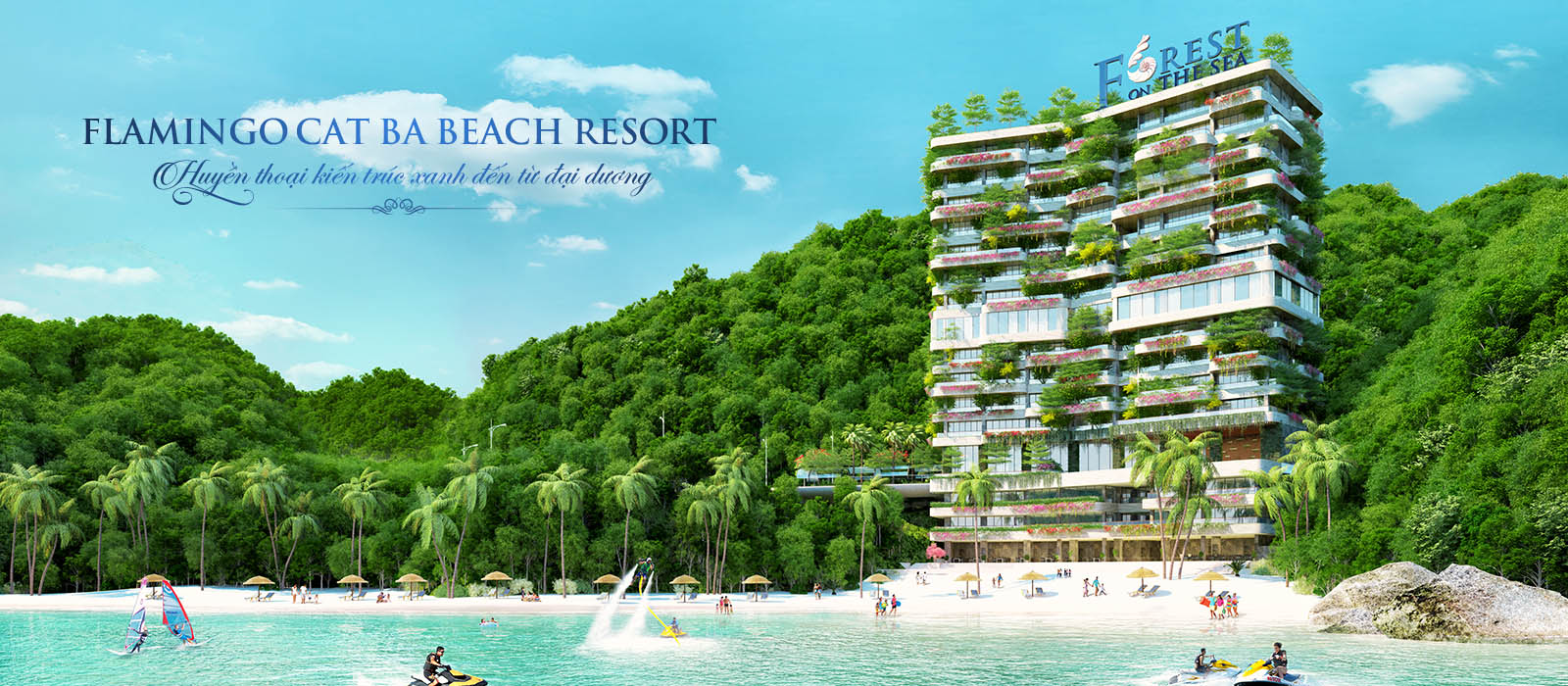 Located at a unique location on Cat Ba Island, Flamingo Cat Ba Beach Resort is a beachfront resort which offers not only luxury hotel rooms but also numerous one and two-bedroom sky/garden villas. All villas are delicately designed by perfectly combining the interior colors with open space, private balconies with stunning views opening up the panoramic landscape of Lan Ha Bay in the whispering waves. This resort converges a full range of convenient services, an ideal resort space for the family-travel, and well accommodates the needs of top-notch relaxation and bringing a sense of classy comfort.
This resort embraces two of the three most beautiful beaches of the island: Cat Co 1 beach and Cat Co 2 beach. While in here, visitors will have access to the vast sea, kayaking, exploring caves, climbing mountain at Ben Beo or visiting Cat Ba National Park.
Flamingo Cat Ba Beach Resort complex is covering 03 towers and also features infinity pools, Japanese-style Onsen hot spring baths, the biggest convention center of the island, restaurants with various cuisine, sky/beach bars and boutique shops. While the first tower was opened in June 2020, the second one which follows the standard of the hotel chain Wyndham Legend is going to be operated in the beginning of this February and the third one will soon be opened in this summer.
Cat Ba is the largest one of the thousands of islands in both Halong Bay and Lan Ha Bay. It's been known as the "Jade Island" of the Northern Vietnam, featuring many beautiful beaches that easily captivating people. Flamingo Cat Ba Beach Resort is only 2h drive from the noisy capital city Hanoi, therefore, this place obviously will commit to be a great choice for a luxury & enjoyable weekend escape.

Mai Chau Hideaway Lake Resort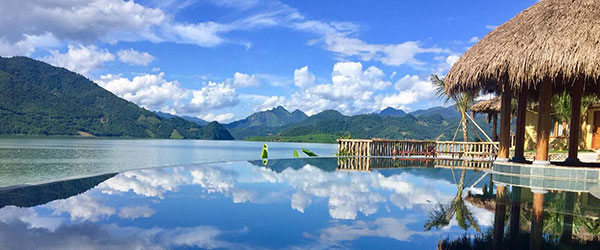 Reaching Mai Chau Hideaway Lake Resort – an unique ecological resort located on the edge of tranquil Hoa Binh lake after our 3hour pleasant drive to Southwest from the hustle and bustle Hanoi city, for our unforgettable authentic experience inspired by the local minority ethnic groups.
Surrounded by the mountains and lake, this first and only luxury resort of the area was carefully designed to feature the most of the rustic traditional wooden stilt-house of the local ethnic groups. Its total 5 stilt-houses offering a collection of 31 charming rooms & suites with private balconies which overlook the breathtaking lake/mountains and its modern facilities & amenities. An infinity pool was perfectly built in the heart of the lake, offering a breathtaking panoramic view. The Bamboo restaurant serves through-out the day where we enjoy many local specialties and the authentic Vietnamese cuisine.
Furthermore, the resort also offers diverse cultural activities such as traditional ethnic music & dance show, local-whisky tasting, cooking class and some other outdoor activities.
Travelling in either 2days or 3days should be perfect for us to experience the tranquility and relaxation, as well as mingle with the local cultures and its people.